If you have a Samsung Galaxy you should try Good Lock, a customization system using plugins or applications that work as an add-on and that bring new features to the brand's smartphones. Said Good Lock is not officially available in all countries, but you can always use its Apks. Including the new additions: Nice Shot and Notistar.
Samsung has decided to expand the many possibilities that already existed in Good Lock by incorporating two new applications that are aimed at offering a much more complete screen recording and managing notifications much better. You can now install Notistar and Nice Shot to check the new possibilities on your Samsung Galaxy.
New Good Lock apps: more powerful screen recording and search notifications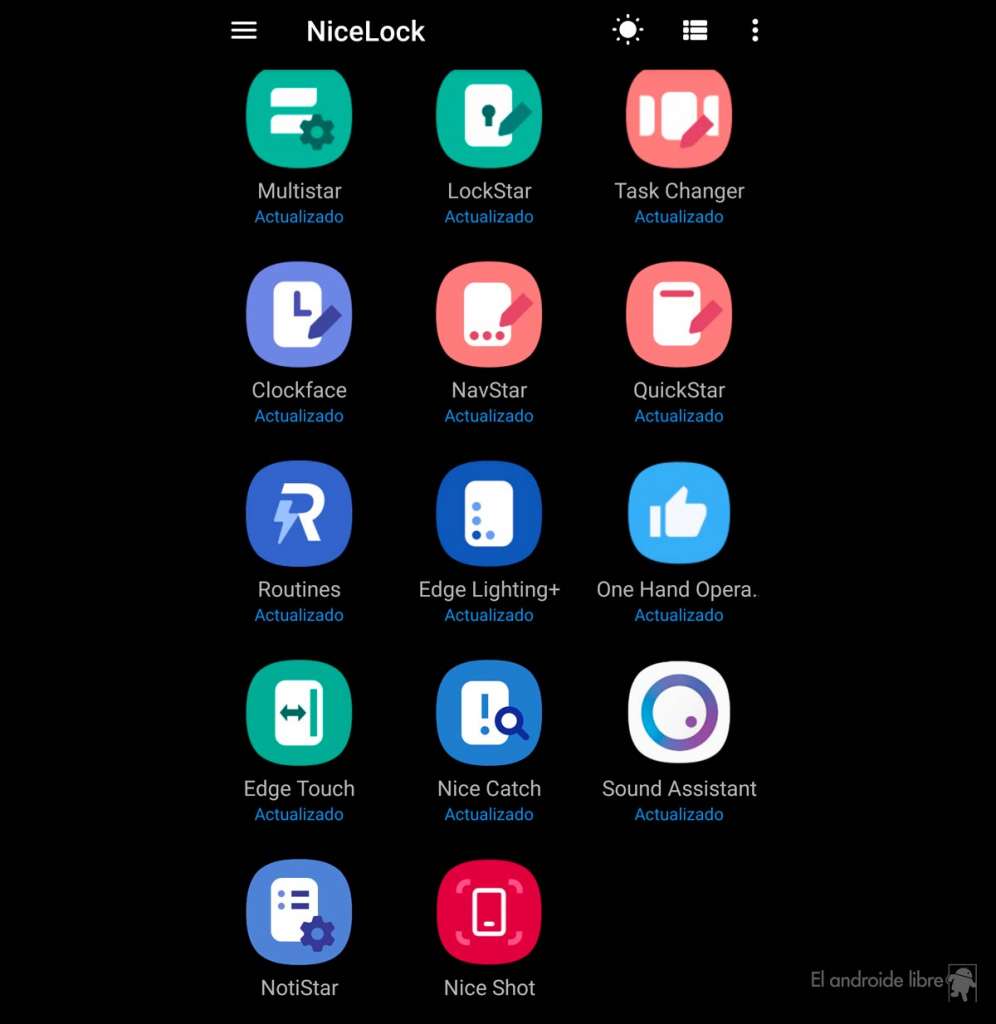 The compendium of plugins that houses Good Lock begins to be overwhelming: there are currently 15 applications. All aimed at the extreme customization of the Samsung Galaxy and offer many more possibilities than these phones bring as standard. And without the need for ROOT or putting the smartphone at risk, two vitally important details.
How to install the new plugins on your Samsung Galaxy? The first thing is that you have Nice Lock on your mobile: it is a launcher that simulates the operation of Good Lock so that any Samsung mobile can use it. We recommend that you follow the following tutorial to have all the plugins working perfectly on your phone.
Once you have Nice Lock you just have to do the following:
Download Nice Shot and Notistar from Apk Mirror and install them. They are also available in the Nice Lock support thread.
Go to Nice Lock and you will see that you already have the plugins active.
Launch Nice Shot to configure screen recording options; and use Notistar to access the notification registry with the option to search for anyone by name.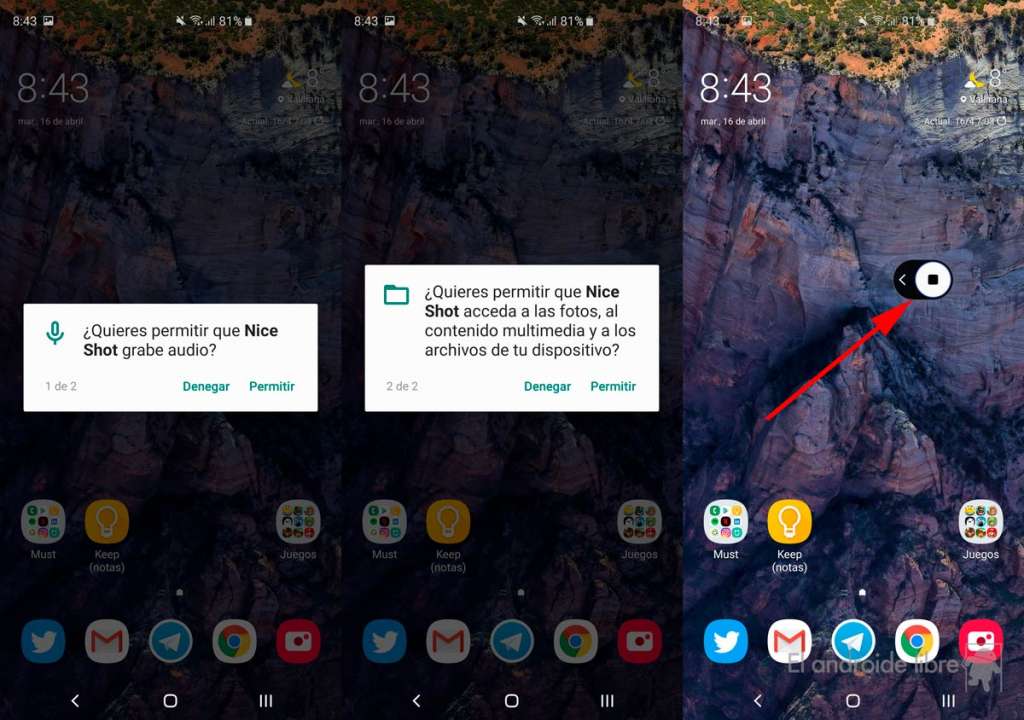 Nice Shot is a remarkable improvement to the native screen recording method in the current Samsung Galaxy, which is through Game Center: just install the Nice Shot to have a new access to the recording; and without having to add applications manually to game center. Of course, the process to launch the screen recording is cumbersome: you have to make a screenshot first; Then you will see a small icon with a camera. Click on it and nice Shot will start recording.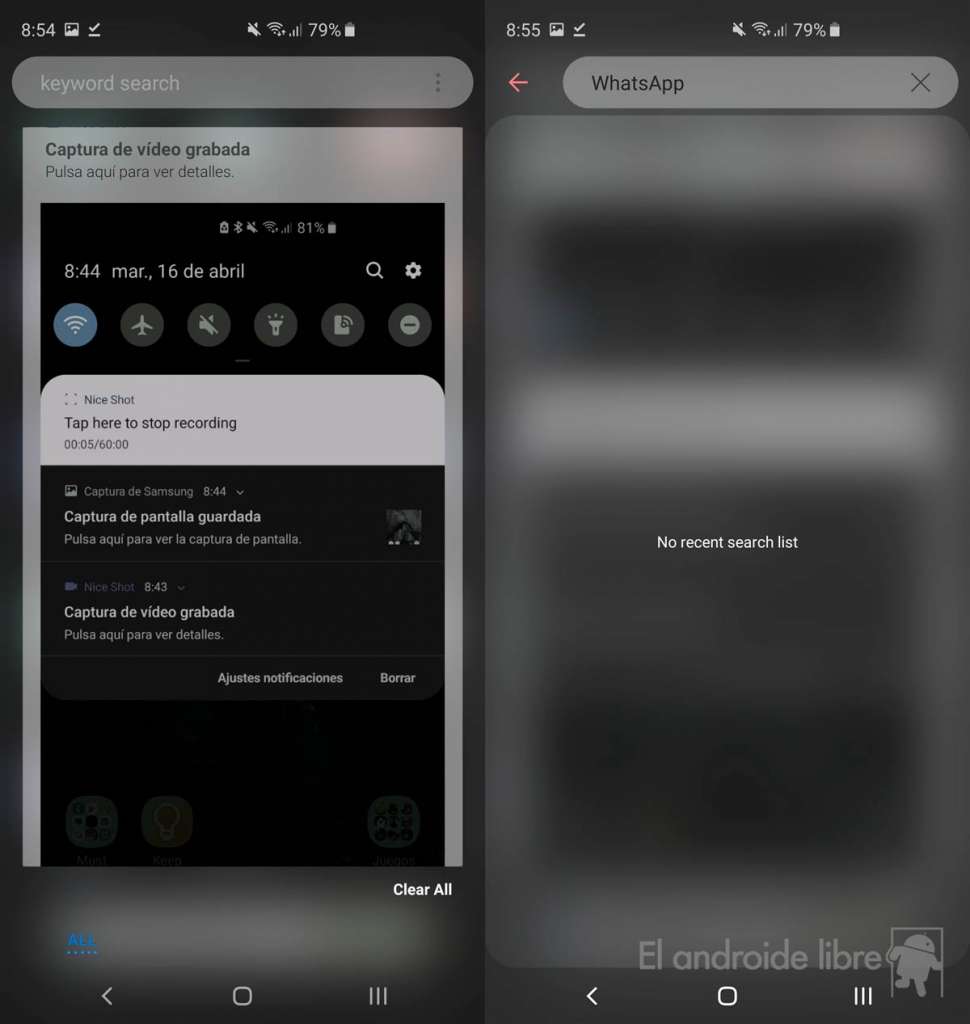 Notistar offers a much more complete management of notifications. And it can be of great help to, for example, access all WhatsApp messages received without activating the "double check" of read. Of course, you should keep in mind that Notistar will save notifications from the moment you install the application; so you will not be able to access the previous ones.
Source: elandroidelibre